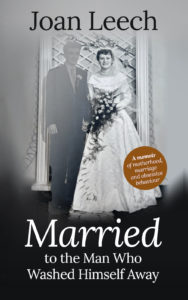 Married to the Man Who Washed Himself Away
A Memoir of Motherhood, Marriage and Obsessive Behaviour
2021
It took three generations of a Middlesbrough family to bring this memoir to the world.
It tells the story of Joan Leech, her marriage to a handsome older man, Kenny, and the obsessive behaviour and tragedy that tore them apart.
Joan's daughter, Julie, came to me with the outline of an account she had developed from notes Joan had left behind when she died.
Sadly, Julie herself passed away shortly before the book was published. Julie's daughter, Ellie, saw the project through to fruition, making one of her mum's final wishes a reality.
The book is now on sale at Amazon and all major ebook retailers.
Paperback copies are also available from me.