Autobiography of Teesside folk legend Vin Garbutt tops Amazon charts
Posted By Mike McGeary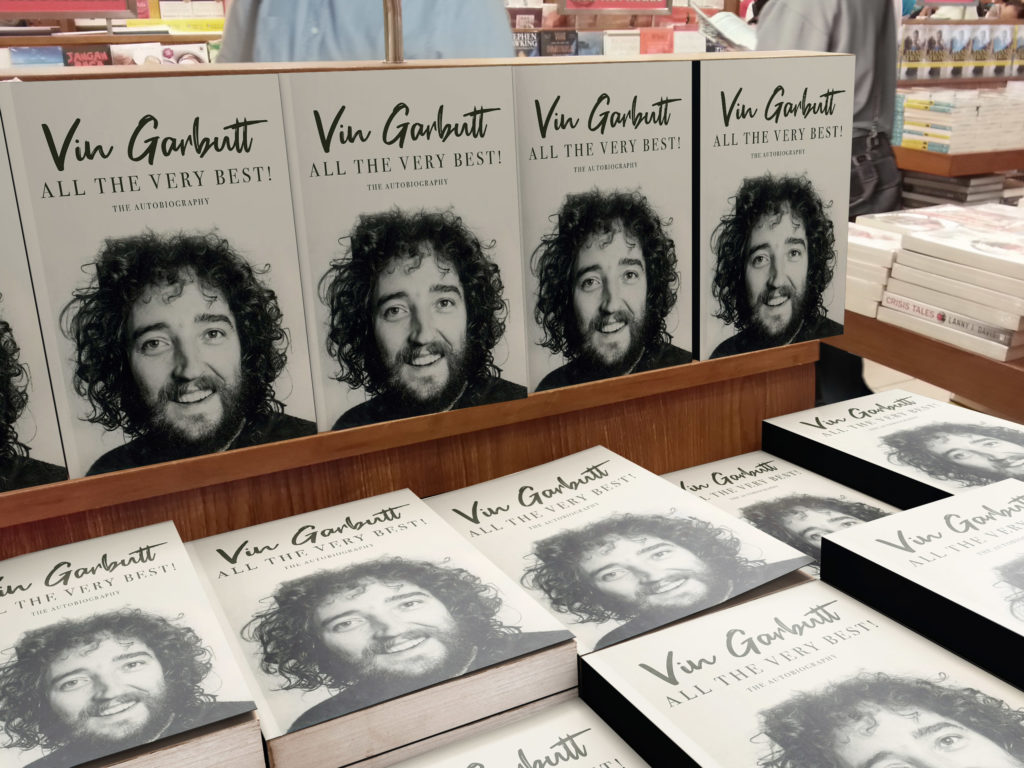 The autobiography Vin Garbutt wrote in his final years rocketed to number one in Amazon's Biographies of Folk Musicians chart within 24 hours of its release in paperback and ebook versions.
Folk legend Vin, who was 69, passed away on June 6 2017 after undergoing heart surgery at James Cook University Hospital in Middlesbrough.
He had begun working on All The Very Best! with the help of journalist Michael McGeary in 2014 and the first draft was completed a few days before Vin died.
Just under 1,000 hardback copies were pre-ordered by folk fans as far away as Australia and Canada and have been shipped across the world from Loftus, North Yorkshire, by Vin's wife, Pat.
Vin's son Louis, who has managed the project together with his mam, Pat, said: "We were delighted that so many people put their faith in us and were prepared to order the book without even seeing it.
"We've sent the books out now, but it was a mammoth task and we thank people for bearing with us and for their patience.
"Some of the first fans to receive the book have already read it, and it's been lovely to hear their positive comments.
"The book truly captures Dad's spirit and his outlook on life and we're really proud of the way it's turned out."
The book has a five-star rating on Amazon and one fan wrote on Vin's Facebook page: "It's a great read. Just like Vin's performances. You will laugh and cry at Vin's recollections. Loved every word of this book."
Born in South Bank, Middlesbrough, on November 20 1947, Vin became known as the funniest man on the worldwide folk scene.
But while his patter was hilarious, his songs were often deadly serious, tackling issues from unemployment in the North-East to oppression and injustice wherever he saw it in the world.
He recorded 12 studio albums and three live albums and was the subject of a full-length feature film, Teesside Troubadour.
He was the first British folk artist to tour Australia and he played to packed out venues across the globe. In 2001 he was named Best Live Act at the 2001 BBC Folk Awards and received an honorary degree from Teesside University.
Vin was also shunned by elements of the mainstream folk world because of his outspoken views but he refused to be silenced, even at considerable cost to his career.
Next year will see three important milestones. As well as being the fifth anniversary of Vin's death and the year he would have turned 75, it's also 50 years since he released his iconic debut album, Valley of Tees.
All The Very Best! includes many previously unseen photos from Vin's life and
contributions from some of Vin's friends and admirers from the folk world, including Tom Paxton, Loudon Wainwright III, Eric Bogle, Christy Moore, Mike Harding, Barbara Dixon and Jasper Carrott, as well as from fans and the people who knew Vin best.
The book is available in hardback, paperback and ebook editions from vingarbutt.com and selected independent bookshops.